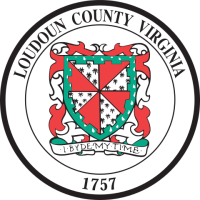 Article VII Section 5 of the Constitution of the Commonwealth of Virginia requires that local governments be governed by an elective body. In Loudoun County, this body takes the form of a Board of Supervisors that has responsibility for all local legislation, budgeting, and appointments. It operates under the authorities and limits set forth by the Virginia General Assembly.
The board is composed of nine members, all of whom serve concurrent four-year terms on the same election schedule as the Virginia Senate. The chairman is elected in a county-wide at-large race, and the remaining eight members are elected by voters in each of the eight named county districts. Currently, the Democratic Party holds a six-seat majority, and the Republican party holds three seats.
This is the first board election since redistricting; district borders have changed. The Blue Ridge District has also been renamed to the Little River District.
---
Chairman
The chairman seat on the Loudoun County Board of Supervisors is filled through a county-wide race. Incumbent Chairman Phyllis Randall (D) is challenged by Gary Katz (R) and Sam Kroiz (I).
Incumbent: Phyllis Randall (D)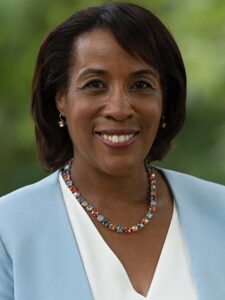 Two-term incumbent Chairman Phyllis Randall (D) stands for reelection as the Democratic Party nominee.
Randall was a mental health therapist who had also served as chair of the Virginia Fair Housing Board and later the State Board of Corrections. She had mounted unsuccessful campaigns to represent the Broad Run District on the Loudoun County School Board and then the Board of Supervisors. She was elected chairman with less than 40% of the vote in an unusual three-way race in 2015. She was reelected with an outright majority in 2019.
During her first term—when Randall was the Democratic chair of a majority Republican board—her leadership was moderate and bipartisan. The 2019 election gave Randall a Democratic majority, and things got . . . worse. Bad policy became commonplace, and affable bipartisanship gave way to annoying politicking.
Randall was one of many local candidates and officials who participated in the "Loudoun Love Warriors" online hate group, which "doxxed" and launched harassment campaigns against parents who spoke at school board meetings. There is no evidence that she participated in the "doxxing" or harassment; Randall later joined other local Democrats in condemning the group's hateful rhetoric (but only after it had become public knowledge).
And now it has been reported that Randall and other Democratic members of the board have gone on lavish, taxpayer-funded trips to Ghana, Uruguay, and other countries. They flew business-class, stayed at luxury hotels, and hired private drivers. The Ghana trip cost taxpayers over $60,000; the Uruguay trip over $33,000. Must be nice. When other supervisors proposed legislation to limit these kinds of taxpayer-funded trips in the future, Randall used a procedural maneuver to kill it.
Normally this is where I would tell you what Randall intends to do if she is reelected . . . and I would, but her campaign website is an empty placeholder with a donation link. I have no idea what she intends to do. It would be funny if it wasn't so sad; a candidate who is embroiled in a major controversy about wasting taxpayers' money put up a campaign website that does nothing but ask for money.
Gary Katz (R)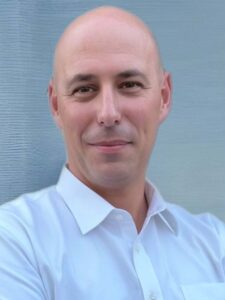 Gary Katz (R) stands as the Republican Party nominee to challenge Loudoun County Board of Supervisors Chairman Phyllis Randall (D).
Katz has a background in engineering, technology, and sales. He has worked for Lockheed Martin, Informatica, and MarkLogic, most recently as a senior account executive for projects with the U.S. Department of Health and Human Services and other government entities.
If elected, Katz promises that he will "restore common sense and honest governance." His areas of focus are accountability in the schools (which are run by an independent board but largely funded by the county), ending waste and abuse (like Randall's high-cost travel), and restoring fiscal stability with cuts to both taxes and spending.
His recommendations include doing more financial audits, outcome-based evaluation of county programs, pushing for lower tolls on the Dulles Greenway, tying county funding for the schools to performance, reestablishing business-friendly policies, supporting public safety agencies, and improving land use policies.
Most of this makes sense, although I object as a matter of principle to government interference with the use of private property. Local governments insist on making themselves the little dictators of development and land use. They should stop. The role of local government is supporting growth, not directing it.
Sam Kroiz (I)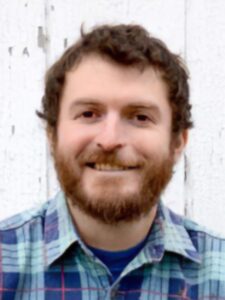 Sam Kroiz (I) stands as an independent candidate to challenge Loudoun County Board of Supervisors Chairman Phyllis Randall (D).
Kroiz is a farmer from Lovettsville, Virginia, which is in western Loudoun County. He owns the Georges Mill Farm, a producer of "farmstead cheeses, caramel, gelato, soaps, and pork." There is also a bed-and-breakfast on the property. Kroiz mounted an unsuccessful campaign for the Catoctin District seat on the board in 2019.
He summarized his frustration with the current board, saying, "Both parties work together to make bad decisions on the biggest issues of land-use planning and development because they are distracted by partisanship, and also because the voters are distracted by partisanship and are thereby unable to hold them accountable for their bad decisions." He called for restrictions on development in rural parts of the county and proposed switching local elections to a ranked-choice system.
I am open to a reasonably designed ranked-choice election system. I am not, however, open to increasing government meddling in how people and businesses use their private property. The "nimby" attitude of many rural citizens in Loudoun (and elsewhere) is a source of constant frustration. You can do what you want with your property; you don't get to tell others what they do with theirs.
Conclusion
Four years ago, I described Randall's record as "mixed." Her leadership on the board 'til then, though, was "reasonably inoffensive on the substantive issues." In the four years since, with a Democratic majority to work with, things have gone badly off the rails. The travel scandal is the most obvious example, but many county policies have worsened.
Kroiz, for his part, is a welcome addition to the race—I always like it when independents throw their hat into the ring. But it is difficult to vote for him when the main thing he is advocating is restrictions on private property rights. He has little to say about anything else.
While Katz is also talking about property rights violations, he presents an otherwise sound approach to local government. He promises to rein in wasteful spending and reemphasize the fiscal responsibility that the county government excelled at until very recently. He is the best option on the ballot.
Vote Gary Katz for Chairman of the Loudoun County Board of Supervisors.
---
Dulles District
Incumbent Supervisor Matt Letourneau (R-Dulles) is challenged by Puja Khanna (D).
The borders of the Dulles District have changed. The district now encompasses far southeastern Loudoun County, South Riding, Stone Ridge, Dulles West (south Arcola), and the Loudoun portion of Dulles International Airport.
Incumbent: Matt Letourneau (R)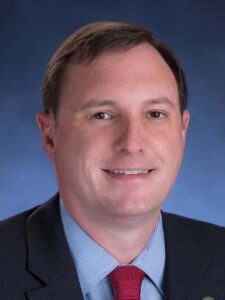 Three-term incumbent Loudoun County Supervisor Matt Letourneau (R-Dulles) stands for reelection as the Republican Party nominee.
Letourneau has a background as a clerk, deputy press secretary, and senior aide for members and committees of the U.S. Senate. Since 2009, he has been the Managing Director of Communications for the Global Energy Institute of the U.S. Chamber of Commerce. He was first elected to the Board of Supervisors in the 2011 election, garnering about 63% of the vote, and was reelected in 2015 and 2019 with 71% and 62% of the vote respectively.
During his time on the county board, Letourneau has also served on several other regional committees and boards. These include the Washington Metropolitan Area Transit Authority ("Metro") Board of Directors, the Northern Virginia Transportation Commission, the Metropolitan Washington Council of Governments Board of Directors, the National Capital Region Transportation Planning Board, and the Route 28 Transportation Improvement District Commission.
Letourneau has been a tireless advocate for transportation and other public infrastructure improvements, as well as for fiscal responsibility. He has tried to maintain a collegial relationship with other board members regardless of party affiliation. If reelected, he intends to do more of the same—offer leadership on major transportation projects, try to maintain consensus on the board, and keep spending under control.
In general, I am a fan of Letourneau. His decisions are always well-considered and clearly explained, which I appreciate even when I disagree with him. I have two main complaints:
First, he (and the rest of the board) act as if it's the government's job to direct and control growth rather than to simply respond to and support it. The right to property is one of the three fundamental human rights. There is no legitimate government authority to restrict what people and businesses choose to build on their own property, except to prevent direct encroachment on the rights of others.
Second, he and the board overuse public debt (through bond referendums) to fund projects that could easily be funded directly. All the board needs to do is adopt a modest reduction in its unjustifiably massive disbursement to the schools and shift those funds over to other critical projects.
Puja Khanna (D)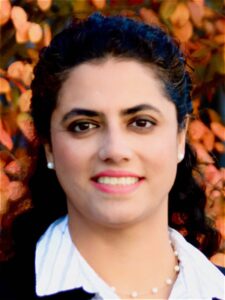 Puja Khanna (D) stands as the Democratic Party nominee to challenge Loudoun County Supervisor Matt Letourneau (R-Dulles).
Khanna is a former business and systems analyst who, since 2013, has offered classes in mindfulness and meditation through her small business, "Mindfulness with Puja." She has also served on several committees and boards, including the Loudoun Democrats' Diversity and Inclusion Outreach Committee, the Indian American Forum for Political Education, the Democratic Asian Americans of Virginia, Loudoun Interfaith Bridges, and Moms Demand Action.
If elected, she promises "quick action on important safety issues on our roads and pathways," support for school safety initiatives, and efforts to put "residents and the livability of our community first" in land-use decisions. She also says she will "work to implement policies and initiatives that promote renewable energy, reduce carbon emissions, and improve our overall environmental footprint."
Khanna offers the usual promises of transportation improvements and fiscal responsibility too, but adds strident promises to restrict growth and development (in violation of property rights). She puts a strange emphasis on environmental policies that are largely out of local officials' hands. She also promises to "fully fund" our schools, which is absurd . . . they are fully funded, but it doesn't matter because they are woefully mismanaged.
Strangely, she claims that "residents in Dulles are impacted by airplanes flying overhead and noise as they fly in and out of Dulles airport," and asserts that "we want less planes flying over our heads, and with adequate room for them to climb up to mitigate the noise issues." Dulles Airport opened in 1962; most of the Loudoun County neighborhoods in today's Dulles District were built well after 2000. You can't move next door to a forty-plus year-old major international airport and then complain about planes. Come on. Grow up.
The most troubling thing about Khanna's campaign is her list of false claims about Letourneau. I have no qualms with criticism and "spin," and though it is frustrating when candidates stretch the truth I understand how hard it is to resist. This is something much worse. These are outright lies. You can debunk them in seconds with a simple Google search, or by reading Letourneau's thorough monthly newsletters.
So much for "mindfulness."
Conclusion
The Dulles District has been well served by Letourneau and there is little reason to consider changing course.
His leadership has been thoughtful and prudent. He communicates more clearly and effectively with his constituents than officials in "higher" offices with larger staffs. I appreciate that he is always willing to explain his reasoning (even when I happen to disagree with it). He accepts reasonable criticism with respect and good humor. He responds to his constituents by email and on social media at an almost inhuman pace.
Khanna has not made a compelling case for herself. On some issues, she does not differentiate herself. On others, she's just wrong. And her campaign's litany of outright falsehoods about Letourneau raises serious questions about her integrity, and, thus, about whether anything else she's saying is true.
Vote Matt Letourneau for the Dulles District seat on the Loudoun County Board of Supervisors.
---
Other Recommendations
I make the following recommendations for contested races in other districts. I have evaluated each race and candidate individually according to the same general criteria described in the endorsement article above.
Chairman: See full-form endorsement above.
Algonkian District: Incumbent Supervisor Juli Briskman (D-Algonkian) is challenged by Debbie Rose (R). I recommend voting for Debbie Rose.
Ashburn District: Incumbent Supervisor Mike Turner (D-Ashburn) is challenged by Tumay Harding (R). I recommend voting for Tumay Harding.
Broad Run District: Incumbent Supervisor Sylvia Glass (D-Broad Run) is challenged by Michelle Suttle (R). I recommend voting for Michelle Suttle.
Catoctin District: Incumbent Supervisor Caleb Kershner (R-Catoctin) is challenged by John Ellis (I). I recommend voting for Caleb Kershner.
Dulles District: See full-form endorsement above.
Leesburg District: Incumbent Supervisor Kristen Umstattd (D-Leesburg) is running for reelection unopposed.
Little River District (former Blue Ridge District): Laura TeKrony (D) and Ram Venkatachalam (R) stand as candidates for an open seat. I recommend voting for Ram Venkatachalam.
Sterling District: Incumbent Supervisor Koran Saines (D-Sterling) is running for reelection unopposed.